Marketo is a major player in marketing software. They offer a variety of solutions to businesses of all sizes, including lead management, email marketing, and analytics.
Marketo is a great choice if you want to boost your marketing efforts using solid technology. Marketo is not the most affordable piece of software, so you need to be aware of what you are signing up for.
This review will examine the pros and cons of Marketo. We'll be looking at what Marketo does well and what it doesn't do well. And what you can expect to spend for it.
Marketo: What are you able to do?
Marketo has divided its platform into several apps that allow you to use the features you want without having to worry about the others.
This is crucial because enterprise platforms such as Marketo can be overwhelming with features and dashboards that make it hard to use and navigate. Marketo does an excellent job of breaking down its suite into specific apps so that you can quickly find what you need, when and where you need it.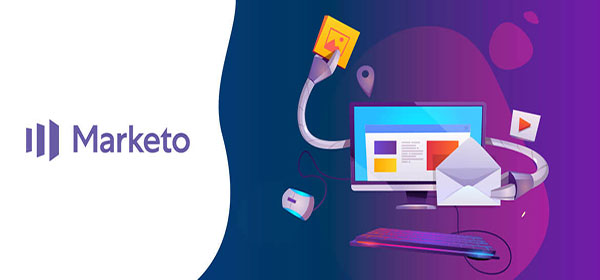 What is Marketo's performance compared to its competitors?
Marketo's feature set is as robust as any enterprise marketing software provider. I've shared our thoughts on its strengths and limitations. Now I'd like to compare Marketo with two other marketing platforms that we tried. One of these became our preferred software for the past five years.
HubSpot vs Marketo
HubSpot has a CRM, and also offers entry-level options to smaller businesses. This is the most noticeable difference. HubSpot also includes a CRM and covers email marketing, automation, social media, and content management.
Although pricing is not much different when you upgrade to HubSpot's more advanced packages, it's still very affordable. However, its entry-level pricing allows you to scale your business. Just be aware that as you deal with more leads your costs will go up dramatically.
HubSpot's user experience is excellent and the reporting options are more comprehensive. HubSpot's customer support is a great feature. The company also has a wide range of documentation and content to assist customers in getting the most out of its software.
Marketo vs ActiveCampaign
After trying Marketo, HubSpot, and other options, we decided to try ActiveCampaign. This was an option that had not been mentioned. ActiveCampaign isn't a platform for enterprise, unlike the other providers that we looked at. ActiveCampaign does offer an enterprise solution but is specifically designed for small businesses looking to grow.
ActiveCampaign's pricing is affordable for small businesses. Unlike HubSpot, ActiveCampaign's prices increase as your contact lists grow, which is a major difference from other providers.
We recommend it to small brands that want to automate their growth. The platform will still be affordable in five years.
ActiveCampaign's CRM and automation features are top-notch. Although it's not as feature-rich as Marketo, ActiveCampaign's CRM and automation features are just as robust. With a few integrations, you can do almost as much for a fraction of the price. The overall usability is also better.
Marketo verdict
Marketo packs industry-leading capabilities
into a platform that nearly delivers all enterprise brands require from marketing software. Although it is disappointing that there is no CRM, this is still a great option for enterprises.
Marketo is not available to those who aren't in the enterprise category. Because of their low entry-point pricing, HubSpot and ActiveCampaign allow smaller businesses to join the ranks and grow.
We've used ActiveCampaign for five years now and can confirm that the enterprise version provides 95% of all marketing software needs, including a CRM. You can still save money by adding a few integrations to ActiveCampaign, but not as much as Marketo.